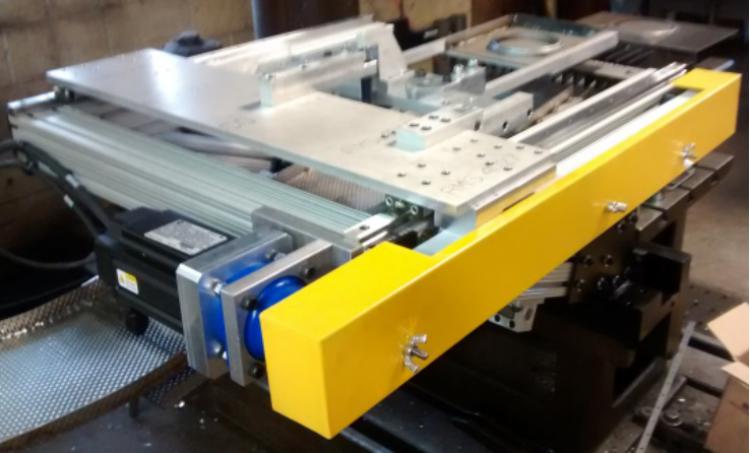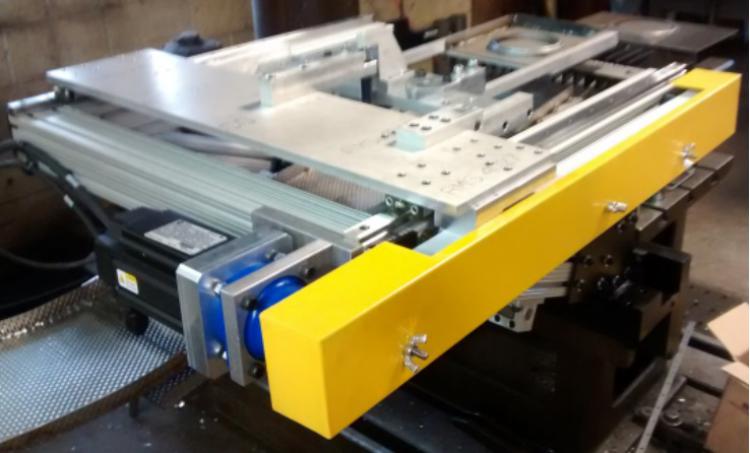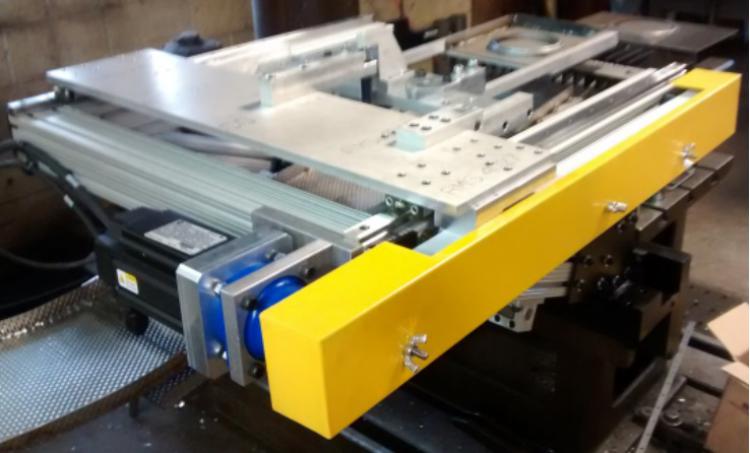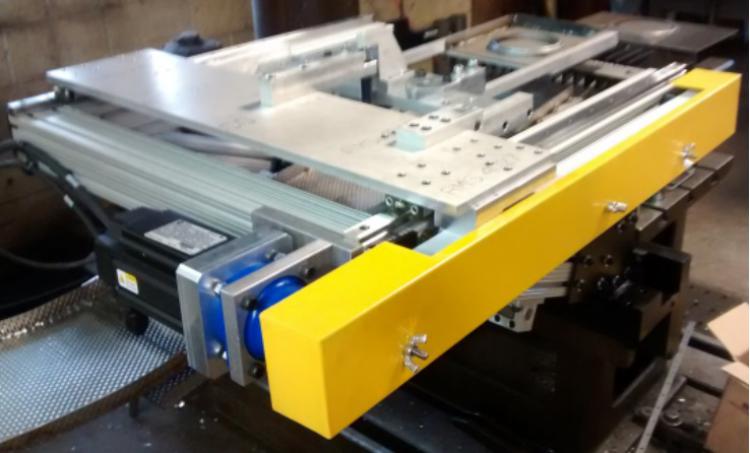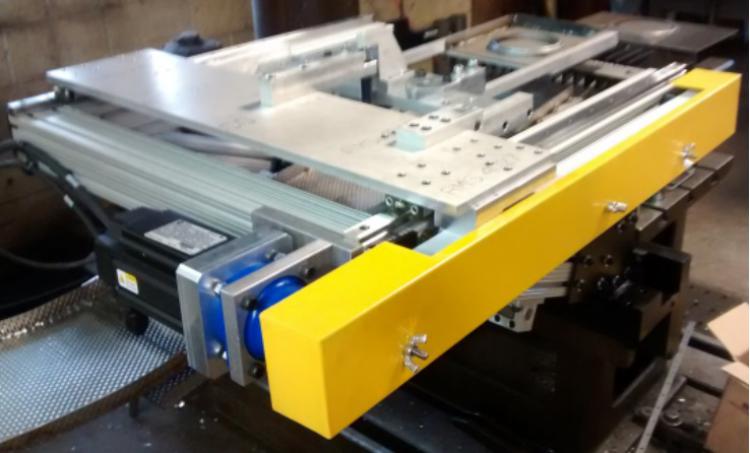 Fineblank Unloader Model 220s Servo
Tray travel max. = 750mm [30"]
Press stroke range = 75mm to 750mm [3" to 30"]

The Model 220 catches the slug and pulls the finished part off the lower die. They both land on their own trays. Parts can be ejected onto tables, conveyors, or into containers.
Price: $55,920.00
See the Fineblank Unloader Model 220s Servo in action on

Product Specifications
Sort parts into different containers
Flexible programming allows for quick changeover
Complete control of speed and location
There are many size options available in the 220 family, just send in your Press Information Form for a quick quote.
Website Designed, Hosted & Maintained by Monumental Hosting